Lapont French Immersion Tours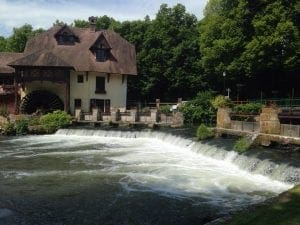 French Immersion Overview
Register Interest
Itinerary
     Price   
Guidelines 
Testimonials
Photos
10 Day French Immersion Course in Burgundy
Language, Culture, Gastronomy    
Saône-et-Loire,Burgundy
Comté-Rhône-Alpes, Lyon
May 26-June 4, 2018   *waiting list
Sept 22-Oct 1, 2018    (limited places)
2019 Applications now open: May 25-June 3, 2019
The Lapont French Immersion experience extends beyond the Classroom!
Proudly hosted by: Catherine Alapont and her French team of seasoned experts..
Speak, live and even dream in the French language and culture from morning to night in a very unique immersive environment  that constantly reinforces your language skills.  
Learn French in France absorb the Culture, Language and Gastronomy of France; experience "La France profonde" in the Burgundy countryside, between French language lessons, cooking classes, private cultural tours and interaction with the locals…
Your home is at a 17th Century Château Country residence, located in an exceptional area 2.5 Hours from Paris, between Lyon and Geneva, nestled amongst three regions of France: Burgundy, France-Comté and Rhône-Alpes.
Stay at the Chateau-Domaine in total immersion… The hallmark of the Château is conviviality and warm French hospitality. The charming rustic country residence is nestled among ten hectares of wooded-park lands. Its natural and peaceful surroundings provide the perfect retreat setting for your French Immersion vacation.
Facilities include spacious French living-rooms, rustic libraries and intimate spaces for relaxation. The French Language Classes are held on-site at the charming Château-Ecole and are divided by levels in small groups (3-4 students) Beginner-Advanced level. The French course is optional for accompanying partners.
Our friendly French teachers have extensive international expertise and savoir-faire; our team will ensure that you feel comfortable with the exclusive Lapont Immersion Program during your entire stay.
Bicycles are available so you can explore the nearby quaint villages during your free time and learn more about the local community. The rooms are spacious and elegant with en-suite; In the provincial kitchen, regional cuisine is prepared daily by in-house chefs, with local fresh produce;  a fine-mix of delicious French provincial home-cooking paired with local wines.
Our VIP French Immersion Program has attracted international guests from all over the world, who share the same passion and enthusiasm for learning and discovering the French Language and Culture. No packing and unpacking..and no harried schedules…
Make your French Immersion adventure in Burgundy, the highlight of your next trip to France. You will enjoy tasting regional gastronomy and wines at selected Michelin Starred Restaurants…in great company…
Each day of our signature Itinerary is built around cultural activities and private tours escorted by seasoned experts, who know the area intimately. We visit the hidden gems of Burgundy, Franche-Comté and Rhône-Alpes surrounding regions: Private Châteaux, Cheese Farms, Artisans Markets and Small producers Wineries.
Some lovely international guests are joining us in 2018 from the UK, USA, South Africa, Brazil, Japan, China and Australia; the perfect opportunity to make new friends, from all over the world…
Our French team cannot wait to welcome you at the Château in Saint Amour.
LIMITED TO 10 GUESTS ONLY           skype facebook:lapontlanguages
ITINERARY PRICE & TOUR INCLUSIONS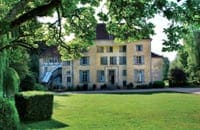 Tour Overview
7 Nights Optional Paris extension 
Saône-et-Loire-Burgundy-Comté-Rhône
Lyon-Champagne-Paris     
Enjoy a 7 Nights extension in Paris !  after spending 10 Days in Burgundy, you will head to Paris for a magical stay at a beguiling and quaint Boutique Hotel in the historic Marais-district, why not stay a while longer and enjoy the experience of a life time.
Dine at selected restaurants, soak up the knowledge and passion of experienced private guides and sip coffee late into the evening on the banks of the River Seine. Attend an Oyster and Champagne tasting in Epernay…but queue nowhere as we arrange 5 star treatment and private tours of the city's hidden gems.
In the world's favourite city, you will have the chance to dress-up and attend the famous Paris Opera Garnier or similar with a VIP ticket,  enjoy a private visit to Versailles and Monet's Gardens in Giverny…with Lunch at a Michelin starred restaurant in the Normandy countryside.
The gift of France
The LaPont French Immersion Tours are made up of small groups, you'll join fellow guests who share the same passion for France and enthusiasm for learning and discovery. The tours will leave you with the gift of a beautiful language but will also give you a great deal more. You'll gain an insight into the French people, a better understanding of their cuisine and culture and a lifetime love of this fascinating country. — The Good Life, France    
PLACES ARE EXTREMELY LIMITED     BOOK EARLY   
The optional Paris extension is only available to French Immersion Participants, please request a detailed itinerary.
Availability is limited and can only be confirmed at the time of receiving your booking.